About
Hogback Mountain Country Store
Since 1936 Hogback Mountain Country Store has been a Vermont fixture. Located at the Hogback Mountain Scenic Overlook in the town of Marlboro, the property is situated at 2,250 feet elevation on Route 9. The sweeping views are endless taking in forested land and mountains in Vermont, Massachusetts and New Hampshire. If you look a little closer, you'll find remnants of Vermont's ski history and meet people who rallied together to protect the land from development.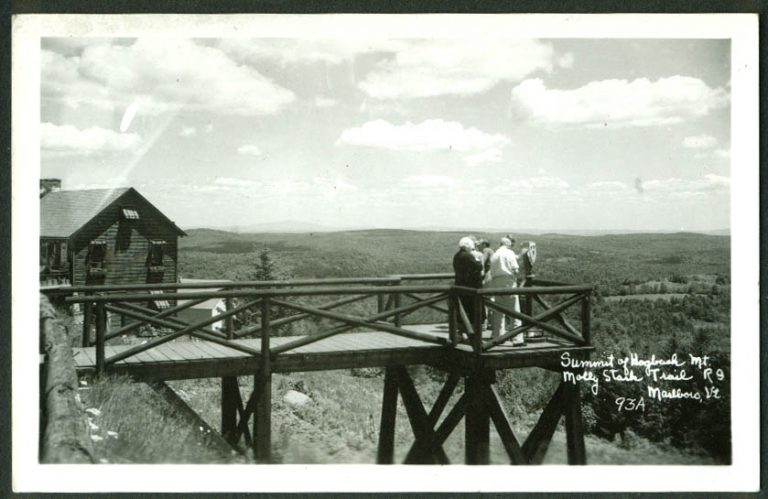 The location has been a historic and destination stop for travelers since route 9 was a part of the Molly Stark Trail. The store hosts a spectacular 270-degree view to the east, south and west. There is a 3,200 sq. ft observation deck on the west side of the store. This is a "landmark" location, and the store makes full use of the magnificent "100 mile" view.

We have welcomed customers for decades who come to enjoy our wonderful location while purchasing from a huge selection of maple syrup, Vermont cheeses, Vermont specialty foods, Vermont apparel and a store choc a block full of wonderful gift items.